A new kind of back-office support
For Financial Professionals
Fed Options, LLC is the next generation of back-office support for financial professionals serving federal employees.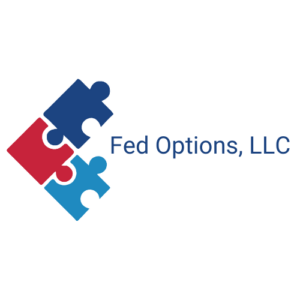 It's no secret that federal benefits are CONFUSING!
Our mission is to help federal employees and their spouses understand the consequences, good and bad, of an employees' benefit choices now and in the future.  We do this by supporting financial advisors with our services that includes clarifying the financial implications of each employee benefit.  In addition, guidance on completing forms, creating letters for HR to fix discrepancies, reviews of their retirement application package, etc… 
Let us help you navigate through the complexities of the federal benefits and different employee types so you can be the superstar of your meetings with your federal employee prospects and clients!
Fed Options, LLC focus is
Reducing administrative burden
Even with your best efforts, your time is finite, and hours are wasted every day on administrative tasks. Fed Options, LLC eliminates admin work by providing automated solutions for all your needs from analysis, notes, to applications and resources.
Improving customer service
Embrace a future with less call volume and more satisfied customers!  Fed Options, LLC offers a hassle-free interface that is easy-to-use and easy-to-understand, leading to less customer time on the phone and more time spent doing what you do best – serving as a financial professional focused on clients needs. 
Save money with an all-inclusive platform
Fed Options, LLC offers a full suite of services from accurate benefits analysis, candid notes applications, resources, and links from trusted sources, as well as consultations for complexities – so there is no need to struggle searching for the right answers!
Benefits Analysis Strategically
Fed Options, LLC offers benefits analysis strategically put together for a conversation with federal employees versus a sales pitch, enhancing your trust, credibility, and rapport building with your clients. 
DON'T JUST TAKE OUR WORD FOR IT...
Simply schedule a call with us and let's see how we can optimize the service you are currently providing to your federal employee community allowing you to focus on sales, growth, referrals, and more!